10mm Outdoor Advertising LED Display Screen/LED ScreenFeatures of our billboard:
1) Good heat dissipation capability because of the unique design of vent fan.
2) Brightness is high and adjustable, can meet the demands of the changing environments of daytime and evening, can save power consumption
.3) No mosaic due to excellent flatness and nice uniformity of light-emitting diod
4) Wide viewing angles and the horizontal angle can reach 110° The images effect will not Change largely in the range.
5) Single-lamp maintenance with low cost.
6) Environmental-friendly and energy-saving.
10mm Outdoor Advertising LED Display Screen/LED Screen
S/N
Item
Technical Parameters
LED Parameters
1
Item Name
LED Type
Brightness
Wave Length
H/V Visual Angle
2
Red LED
DIP346
600-800mcd
620-625nm
110º/50º
3
Green LED
DIP346
1800-2000mcd
520-525nm
110º/50º
4
Blue LED
DIP346
400-600mcd
470-475nm
110º/50º
Module Specification
1
Pixel Pitch
10mm
2
Pixel Configuration
1R1G1B
3
Module Resolution
16 x 16 pixels
4
Module Pixles
256 pixels
5
Module Size
160mm X 160mm
Cabinet Specification
1
Cabinet Size(W X H X D)
960mm x 960mm x 150mm
2
Cabinet Resolution(dot)
96 x 96 pixels
3
Module Quanity (pcs)
36pcs
4
Cabinet Pixels
9216 pixels
5
Pixel Density
10000 pixels/m2
6
Cabinet Materials
Standard waterproof cabinet for fix installation
Whole Screen Specification
1
Display Dimension
Width 15.36 meters x Height 7.68 meters, total 117.97 square meters
2
Whole Screen Resolution
Width 1536 x Height 768 pixel dots
3
Cabinet Quantity
Width 16 x Height 8, total 128pcs cabinets
4
Screen Brightness
≥7000cd/m2
5
Driving Method
1/4 scan
6
Best Viewing Distance
10m - 200m
7
Max. Power Consumption
750W/m2
8
Average Power Consumption
300W/m2
9
Gray Level
8bits input, 4096 levels(212)
10
Display Color
16M
11
Frame Frequency
≥60Hz
12
Refresh Frequency
≥1200Hz
13
Uninterrupted Working Hours
≥72 hours
14
Screen Life-span
≥100,000 hours
15
MTBF
≥5,000 hours
16
Discrete Blind Spot Rate
<1/10000
17
Continuous Blind Spot Rate
None
18
Blind Spot Rate
<1/10000
19
Protective Scale
IP65
20
Screen Plainness
<±1mm
21
Power Supply Mode
AC220±10% 50Hz/AC110±10% 60Hz
22
Environment Temperature & Humidity
Temperature:-20 Celsius~+60 Celsius
Humidity:10%~90% RH
23
Control Mode
Synchronous display with control PC by DVI
24
Control System
DVI video card + full color control card + fiber system( optional)
25
Display Content
Video, DVD, VCD, TV, picture, cartoon, graphics, texts.etc.
26
Interface
Standard Ethernet
27
Transmission Distance
Multi mode fiber <500m, single mode fiber <30km,internet cable <100m
28
Certification
CE-EMC, CE-LVD, FCC, RoHS
Project cases: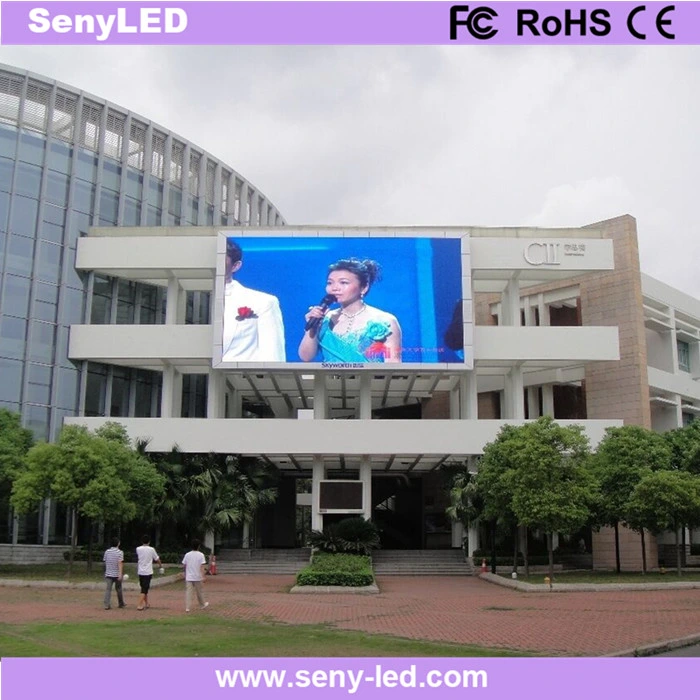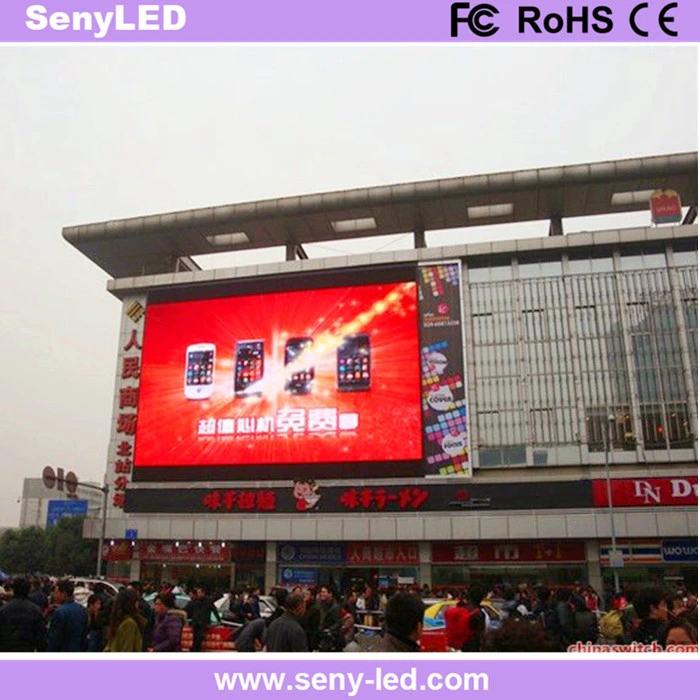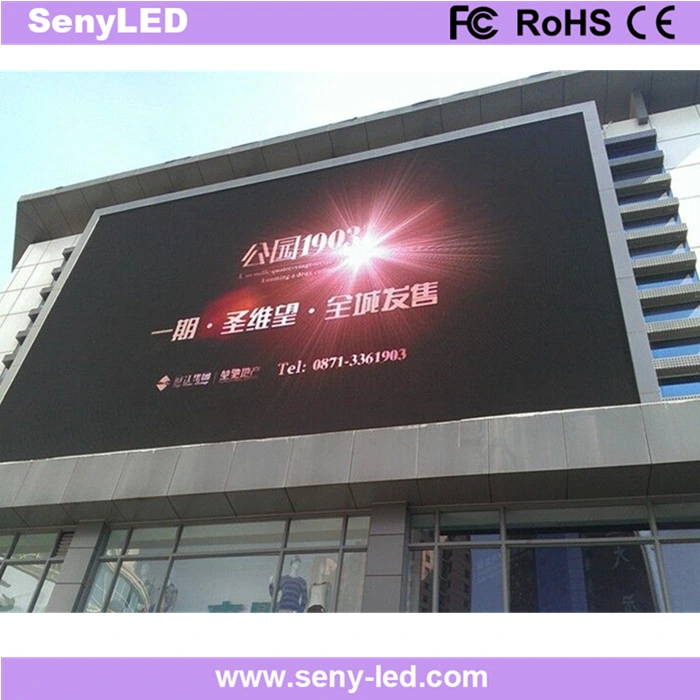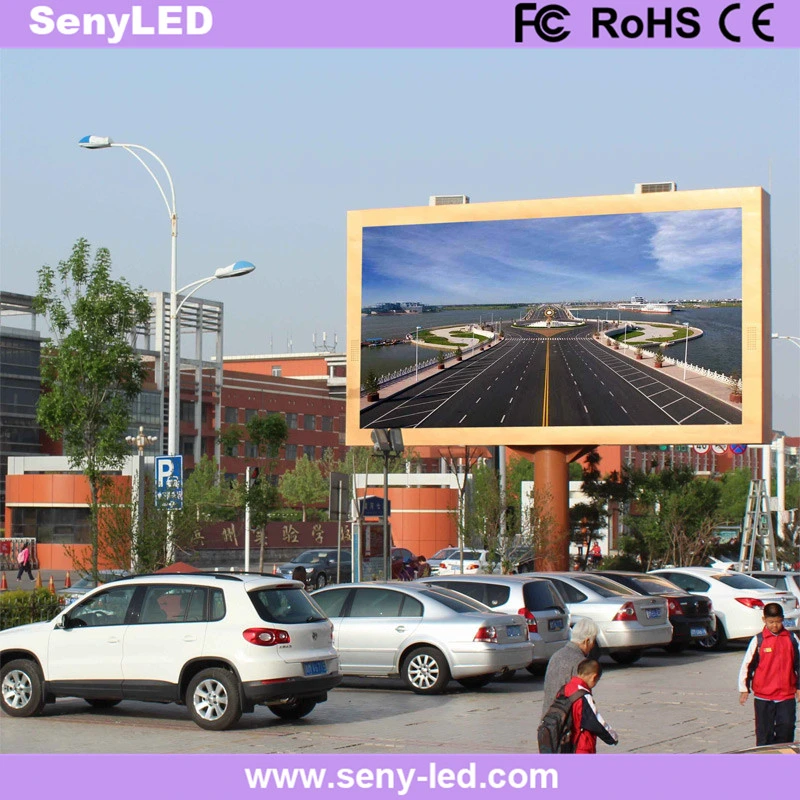 Why us:
1. Price advantage: We have the best competitive price at the market, also have the same even better quality.
2. Quality advantage: From material to finished product, from design to produce, we control all steps
3. Service advantage: Better service at same situation, better cooperation at same service.
4. We ensure that our products are the CE certified, ROHS compliant, FCC identified and passed the system of ISO 9001.