Part 2
. Technical Parameter
All in one pc Parameter

Size

1725x1042.6x122mm

Packing size

1825X180X274mm

Panel size

75inch

Panel type

LED

Display area

1650.24mm(H)×928.26mm(V)

Pixel distance

0.4298 mm x 0.4298 mm

Resolution

3840*2160RGB

Brightness

≥350cd/

Contrast ratio

4000

:

1

(

Typ.

)

Max. viewing angle

178°,178°

Response time

8ms

Display color

8 bit/1.07 Billion

Backlight

LED

Life time

≥

50000

Power

<=

250W

working voltage

100V-240VAC,50/60Hz

Speak

8Ω/10W*2

Net weight

86KG±5KG/102 KG±5KG

Android System Parameters (All in one pc Program

Android

Android

5.0

memory

8G

chip

MSD6A828

RAM

2G

Function terminal

HDMI*4 (1-way front, 1-way built-in OPS)




USB2.0*3 (1 way front)




SD*1




AV out*2 (1 to 3)




AV out*1 (1 to 3)




YPbPr*1 (1 to 3)

RJ45*1




SPDIF*1




VGA in*1




Audio input *1




VGA out*1




Audio Output

*1

TP USB*2 (pre*1, onboard*1)




RS232*1




RF*1




WIFI*1




Earphone

*1




Microphone * 1




(4K default built-in OPS)

Multimedia Support Types

Audio

:

MP3,WMA,WAV, APE, FLAC, AAC, OGG,M4A,3GPP formats

Video

:

Support

H.264,VP8,RV,WMV,AVS,H.263,MPEG4 ect video formats 1080P Decode

,

YouTube ect Online video

Picture: Support

JPG

,

BMP

,

PNG ect all kinds of image formats browse and support rotation / slide show / image zooming function

Touch parameter

Touch technology

Optical touch technology

Positioning accuracy

3mm

Installation mode

Built in integrated

Writing style

Finger (> 5mm), pen zero writing height

Touch points

10 points

Writing screen medium

4mm Physical Glare-proof Tempered High Permeability Glass

response speed

≤5ms

Computer driven

free

Communication mode

USB

Service life

≥6000

I5 OPSComputerconfiguration plan

Chipset

InteI H110 Express

CPU

storage

4G DDR

4

Memory

/

SSD128

G

Graphics card

InteI Core card InteI

HD Graphics

Interface

4-way USB 2.0, 2-way USB 3.0, 1-way RJ45 network interface, 1-way HDMI, 1-way DP output, 1-way LINE output, 1-way MIC input, support wifi; COM interface selection, top matching: 4-way USB 3.0, 2-way USB 2.0, 2-way USB 2.0

Operation System

Windows

10

Packing list

Items

Include PC

Not PC

Specification

QTY

Specification

QTY

TP All In One PC

75'' All In One PC

1

75'' All In One PC

1

Software

Custome

1

No

No

Remote Control

Chinese without battery

1

Chinese without battery

1

Original handwriting pen

Writing pen + CHARGER + charging wire + pen head

1

Writing pen + CHARGER + charging wire + pen head

1

Power cord

Standard 1.5m

1

Standard 1.5m

1

HDMI Extended line

Optional

1

No

No

TP USB Extended line

Optional

1

No

No

Wall bracket frame

A65 bracket

1

A65 bracket

1

Re:

HDMI Extension Line and Touch USB Extension Line are the optional items. The final packing list is based on the actual shipment of customers, and can choose whether to configure Extension Line or not according to customers'needs.
Part 3:Product overview
1. Optical design of anti-blue light eye protection: Protect eyes from strong blue light damage, improve visual fatigue and sleep quality.
2. Optical touch control technology: writing smoother, restoring chalk, brush original writing.
3. Windows full original handwriting, annotation, up and down page flipping, PPT playback and other hot features.
4. Hidden panel design: Hidden design of keyboard and front-end interface to avoid misoperation.
5. One-button fingerprint unlock, more convenient to start, more reliable protection.
6. Aluminum alloy outer frame, surface wire drawing and anodizing treatment, iron shell back cover, active heat dissipation;
7 and 4 mm physical tempered anti-riot high-permeability glass; enhance visual effect, enhance touch experience;
8. High-speed 10-point touch writing experience, better smoothness, faster writing speed;
9. Ultra-narrow wire drawing face frame, ultra-narrow edge design, the width of single side of the whole machine face frame is only 25 mm;
10. Use the OPS slot of international general standard, integrated plug-in design, easy to upgrade and maintain, no visible computer module outside the connection line, beautiful fuselage;
11. Front-front expansion port: 1 PC-USB/1 TV-USB/1 HDMI/1 TOUCH-USB interface, which is convenient for users to expand their use;
12. The front-end three-in-one TV computer switch button, integrated design, can not only focus students'attention when the equipment is not used temporarily, but also save energy, save energy and environmental protection, while prolonging the life of the machine, so the design is also convenient for users to use;
13. The keys are pre-positioned to facilitate embedded installation and to support child locks. By setting up the function of shieldable keys, the operation can be avoided by mistake.
14. The speaker presupposes the sound to prevent the sound effect from deteriorating due to the embedded environment.
15. With RS232 interface, it is convenient to expand other equipment such as video booth.
16. Touch screen has anti-occlusion function, and can write smoothly after single or multi-point occlusion.
17. With Android 5.1, the operating system is dual-system safe and standby, which is convenient for teachers to operate.
18. Central control touch menu: Without Android system and PC, the convenient menu can be brought up by gesture operation, and the functions of return touch, convenient menu, channel switching and whiteboard operation can be realized.
19. Supporting temperature control function, the whole machine can be known at any time, set up temperature warning, protect the whole machine, when the whole machine reaches 80 degrees, the whole machine will enter standby mode;
20. Wireless remote control function: The design has the functions of TV remote control and F1-F12, which are commonly used in computer keyboard. It is convenient for classroom teaching control, supports the function of PPT courseware page turning pen, and can turn pages up and down remotely, so as to facilitate teaching.
21. Android Hotkey Function: Suspension shortcut key, can be placed in any position of Android desktop;
22. Supporting APK installation and all APK privilege management, you can preset APK permissions and allow or prohibit the use of installed applications.
23. The Android interface can display the content of the pre-Android signaling channel and support the function of picture-in-picture.
24. Support touch menu under any channel, including: return, Android homepage, running program, signal source selection, menu, annotation, volume adjustment, mute, energy-saving mode, touch menu hiding, and other touch options;
25. Android default browser navigation: support browser navigation settings, easy to use to query related information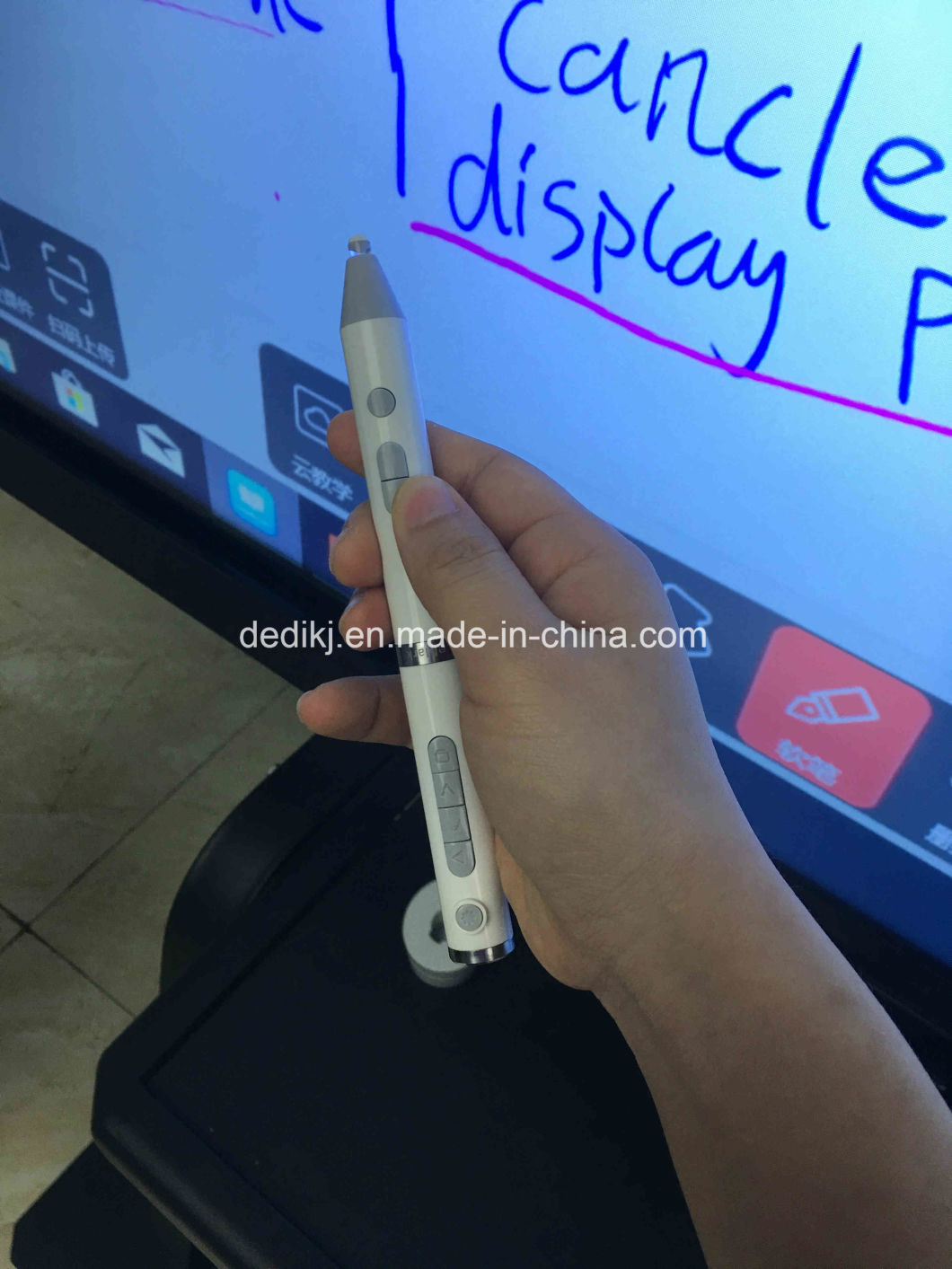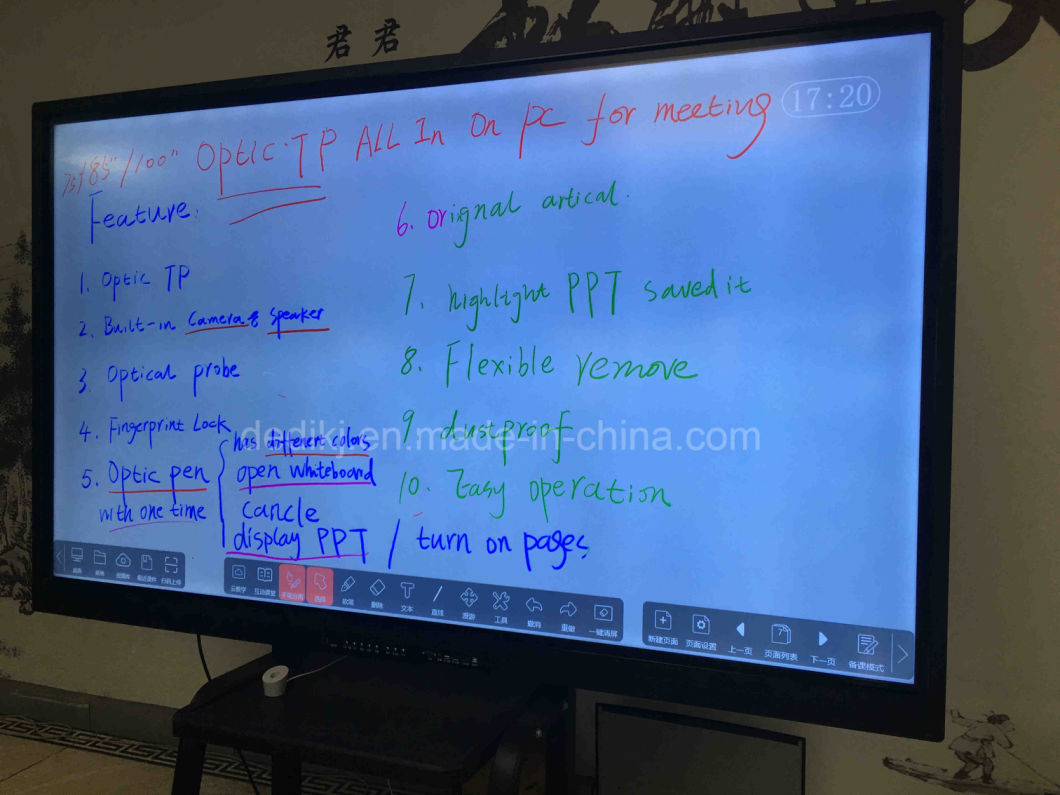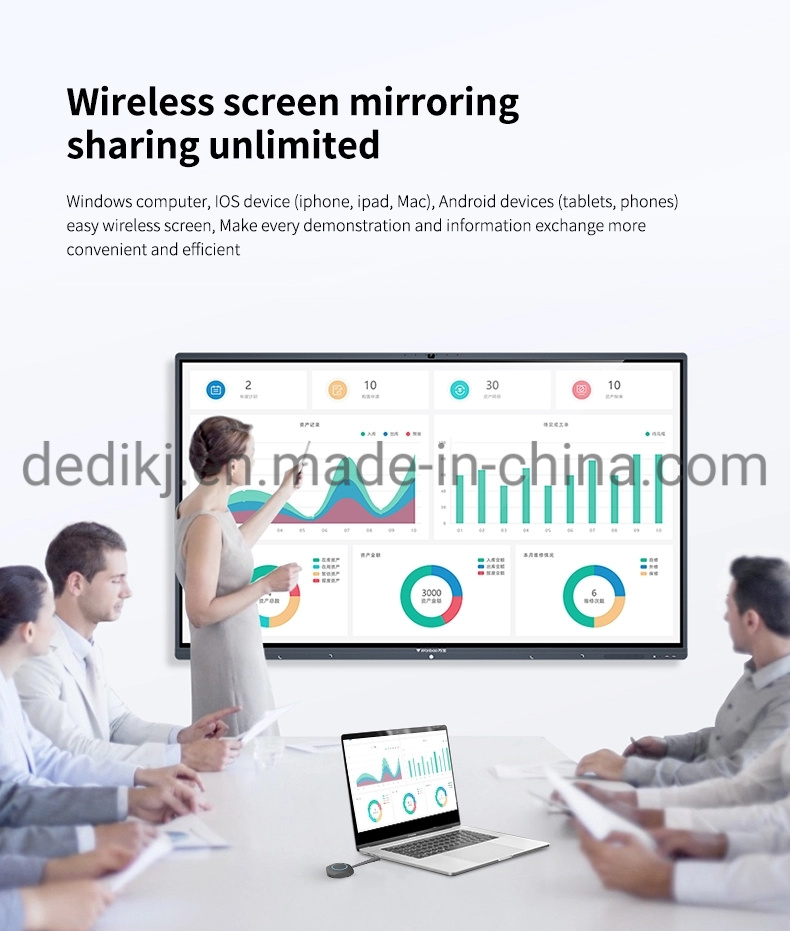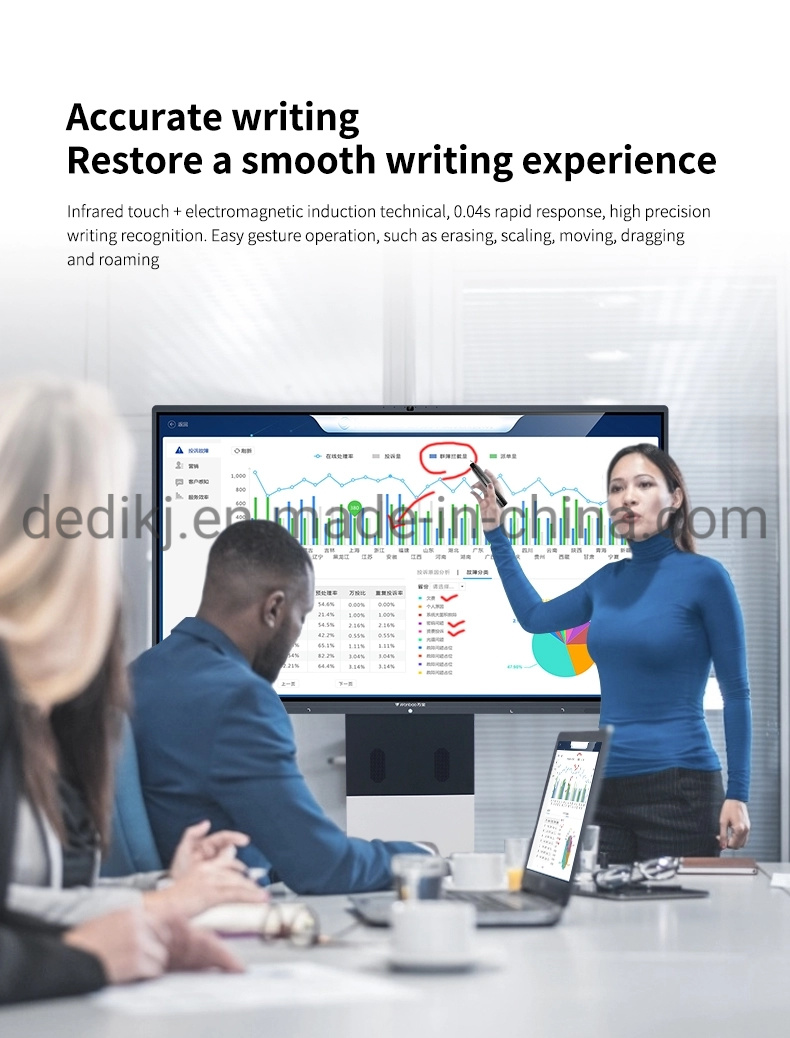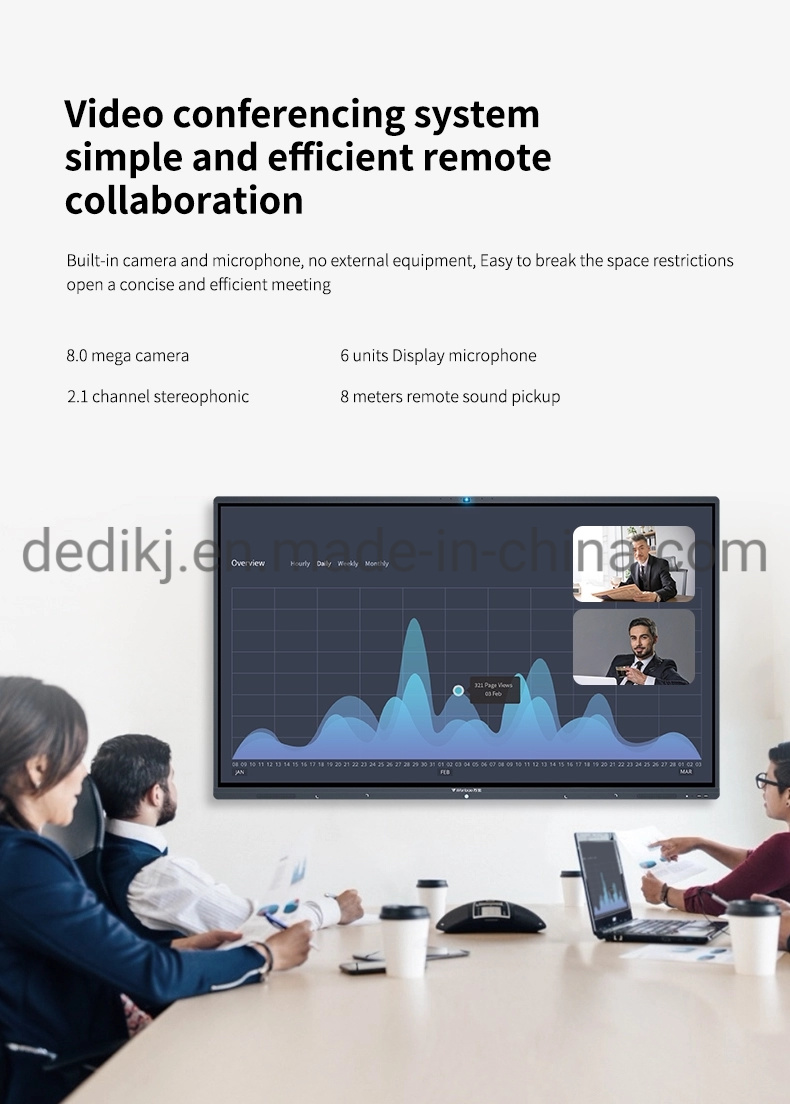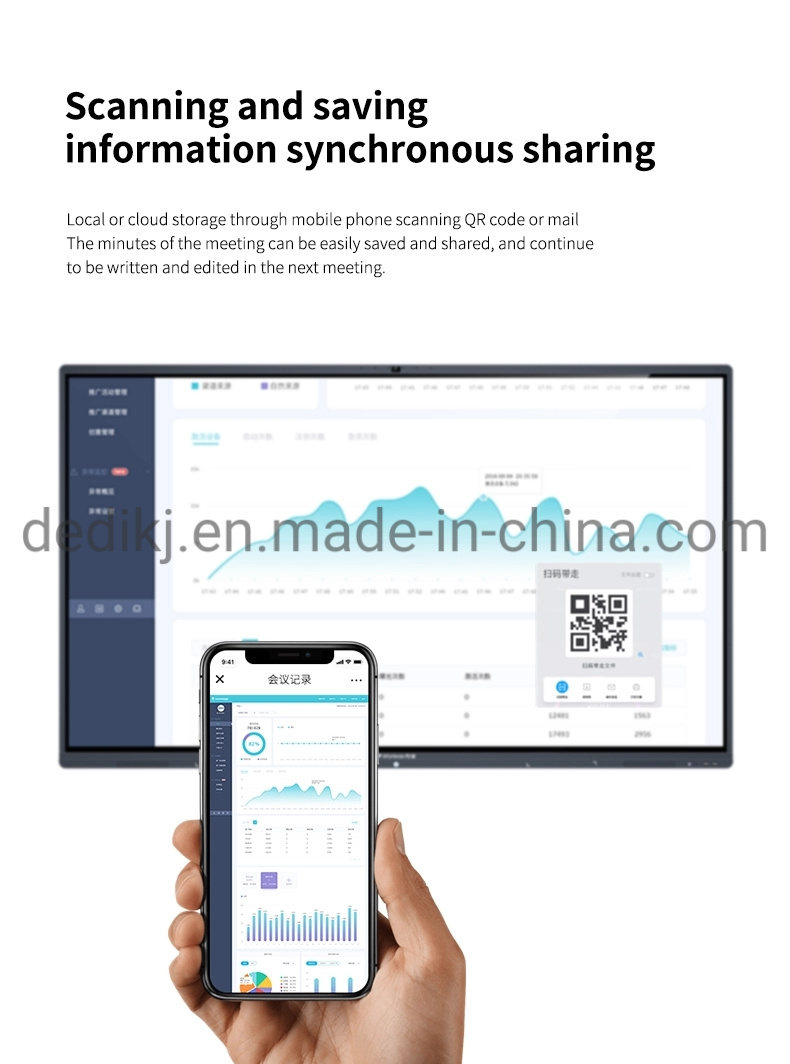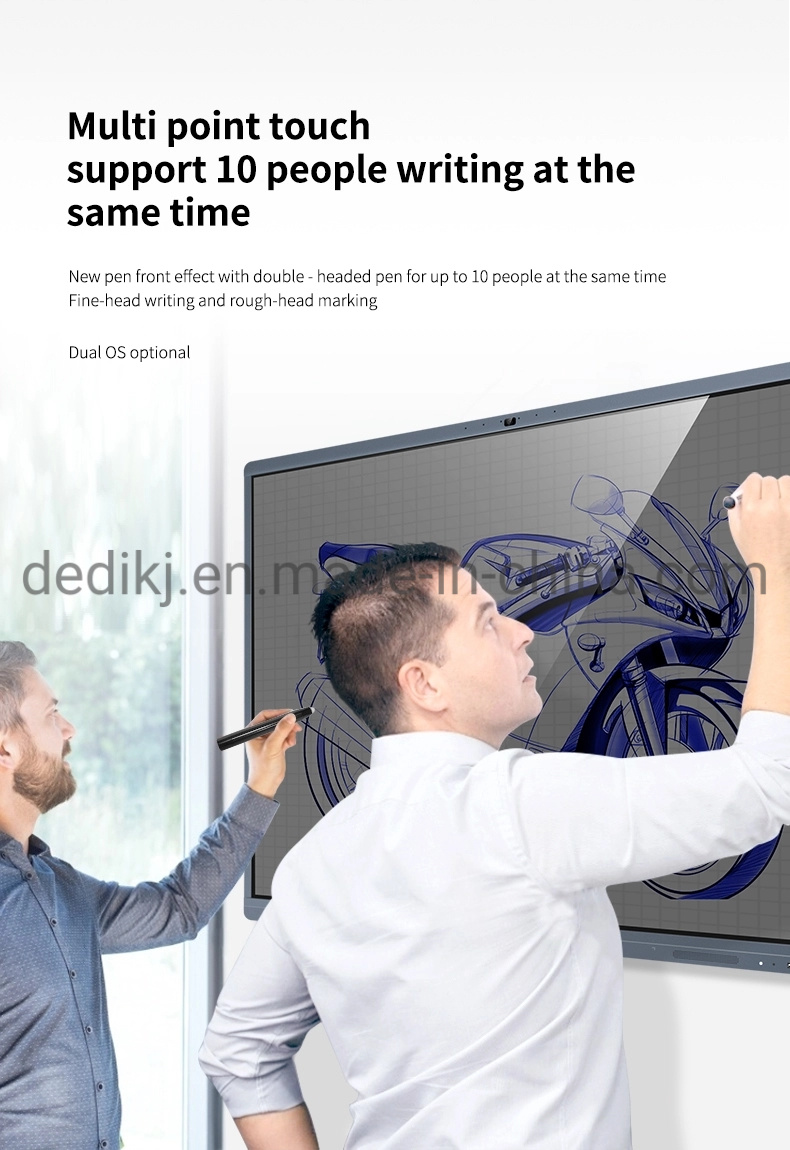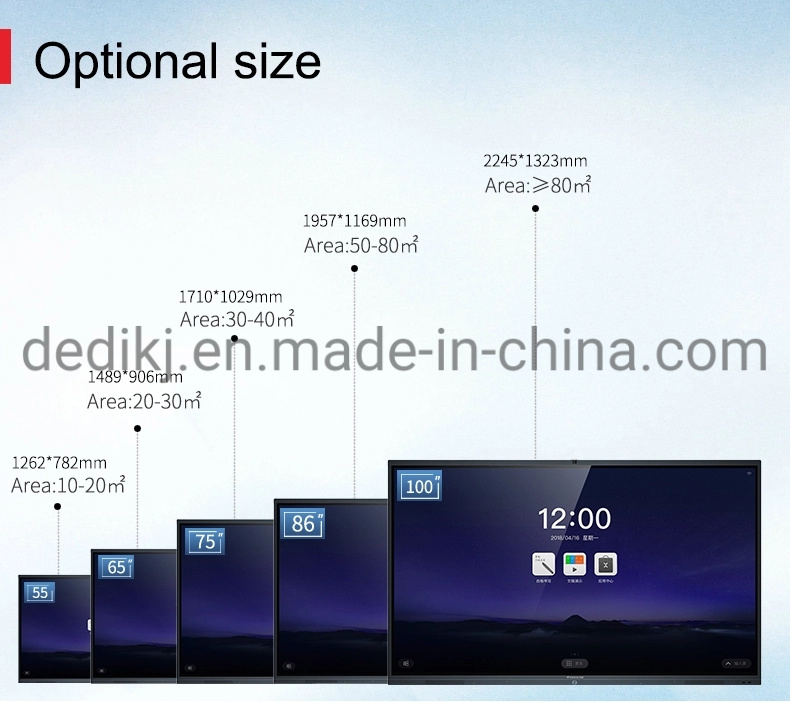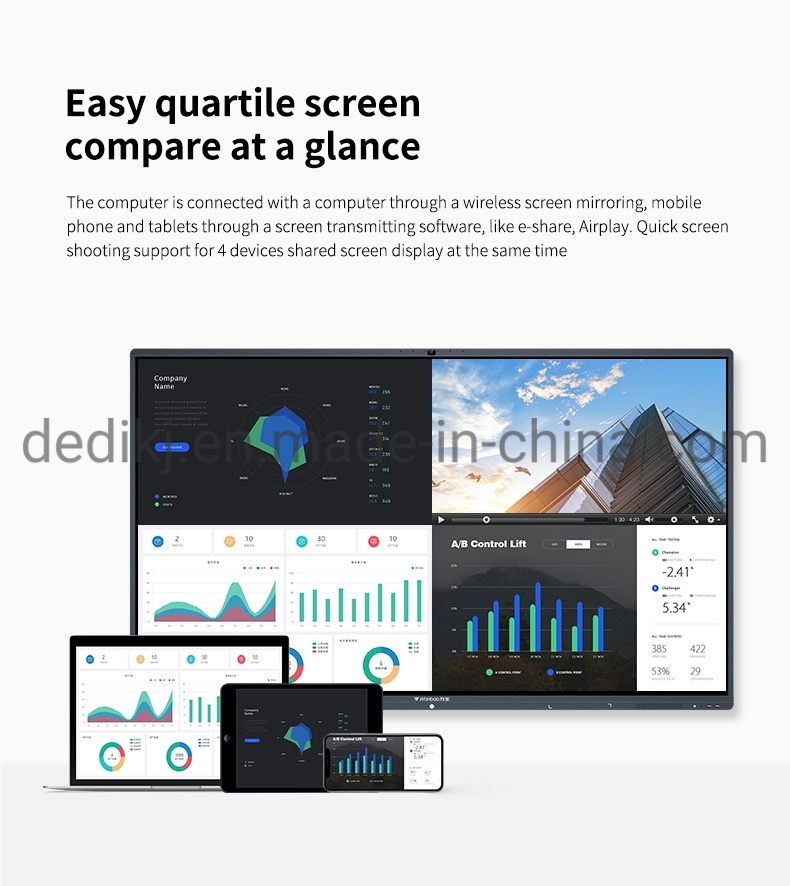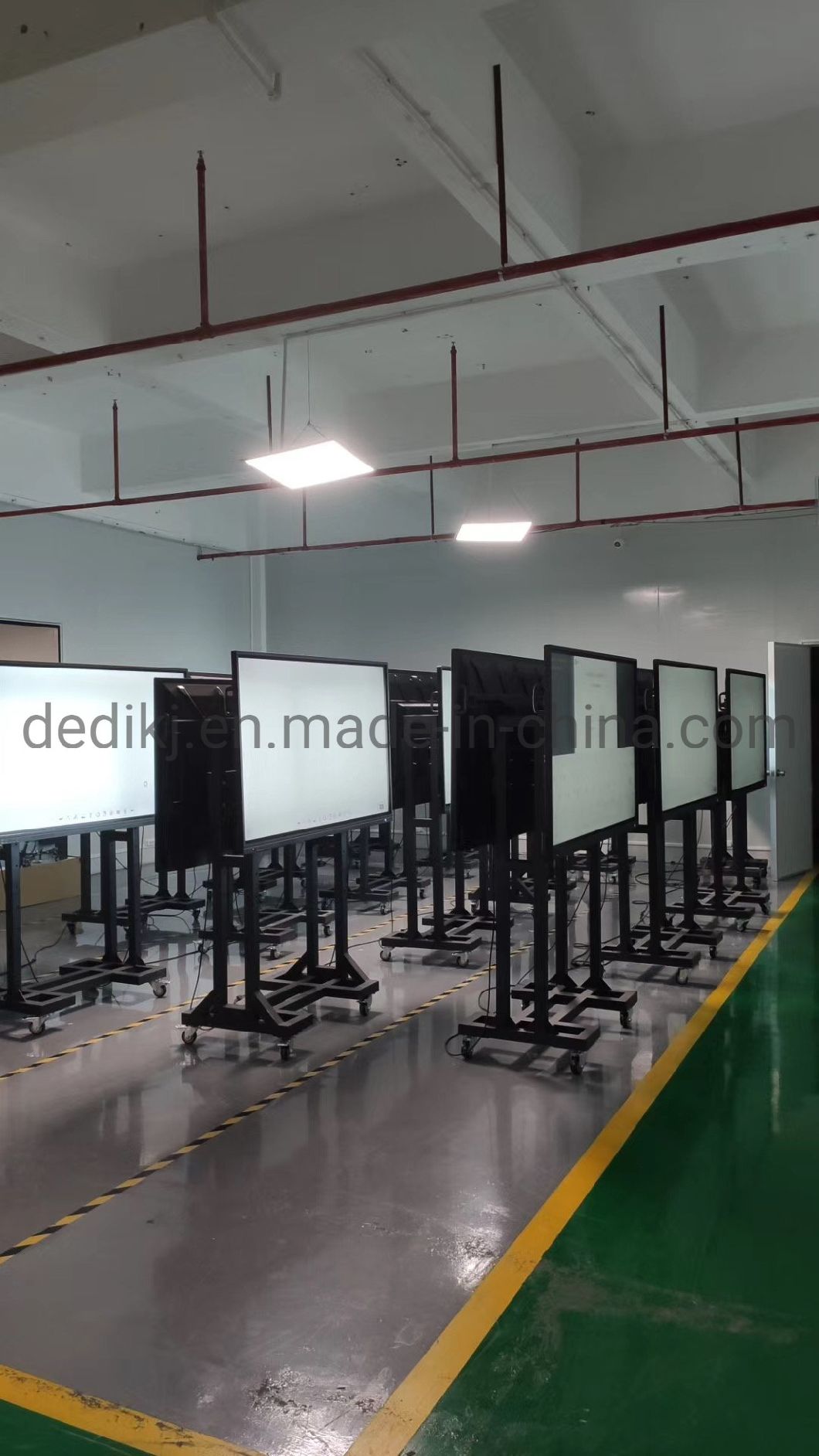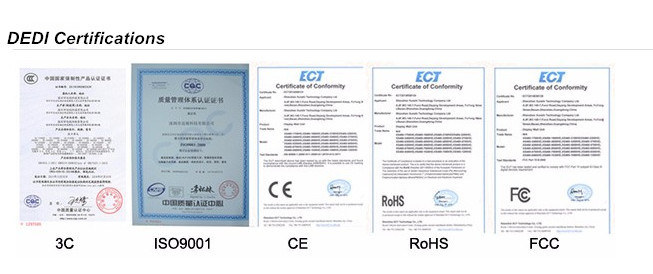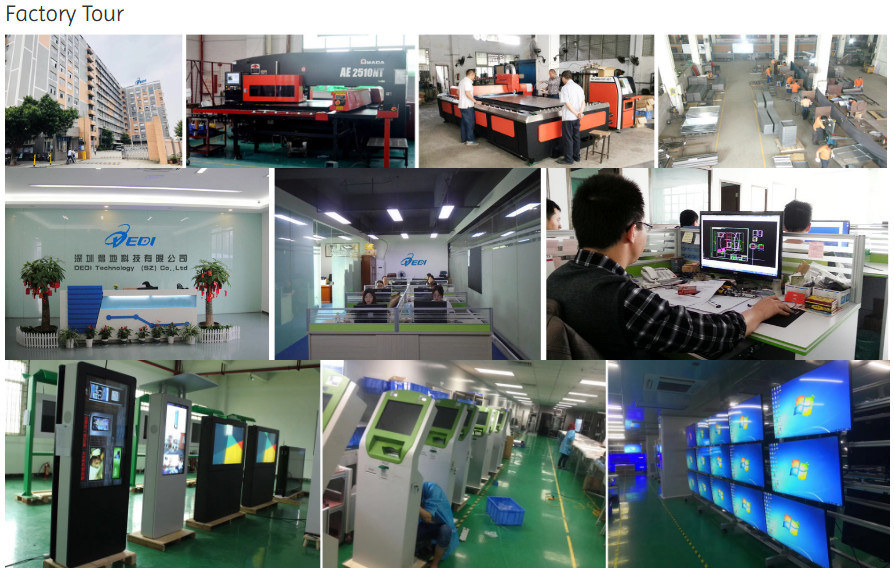 DEDI After-sale service:
1. 3year warranty.
2. Respect of customer:Thank you choose my company products, this is not only the quality of the products of our company high trust,also to our company after-sales service assurance system of the great trust and support. In order to be convenient for you to use my company products, please carefully read the warranty terms and conditions:Products appear problem, need the warranty, please contact the agent or our company, we will provide perfect service for you as soon as possible.
3.Without authorization, tear down and due to the improper use or handling damage, as well as the normal wear and tear, etc., outside the warranty will not be warranty, according to the relevant provisions of the fee.