Floor LED Screens Stage Event Large Dance Display Interactive Video Wall with Acrylic for Wedding Party DJ House
BD Series
LED Dance Floor,
Height Adjustable
Dance LED Screen Features
Quick and Easy Installation
Ultra Wide Viewing Angle
Adapt to Multifarious Ground
IP65 Waterproof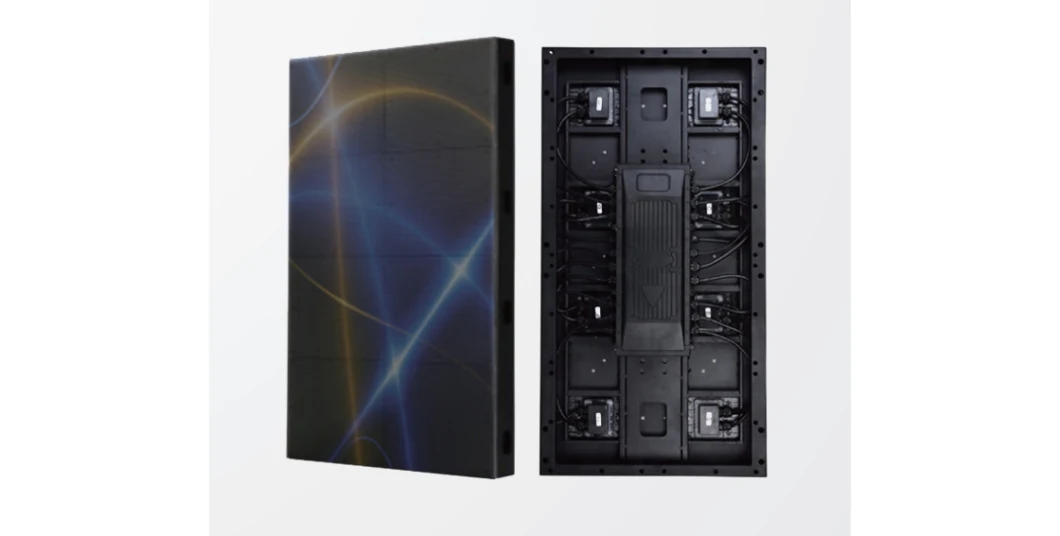 Large Dance Display Descriptions
Standard Modular Design


Standard module design :250mm x 250mm




Seamless connection


PC material mask with highly scratch-resistant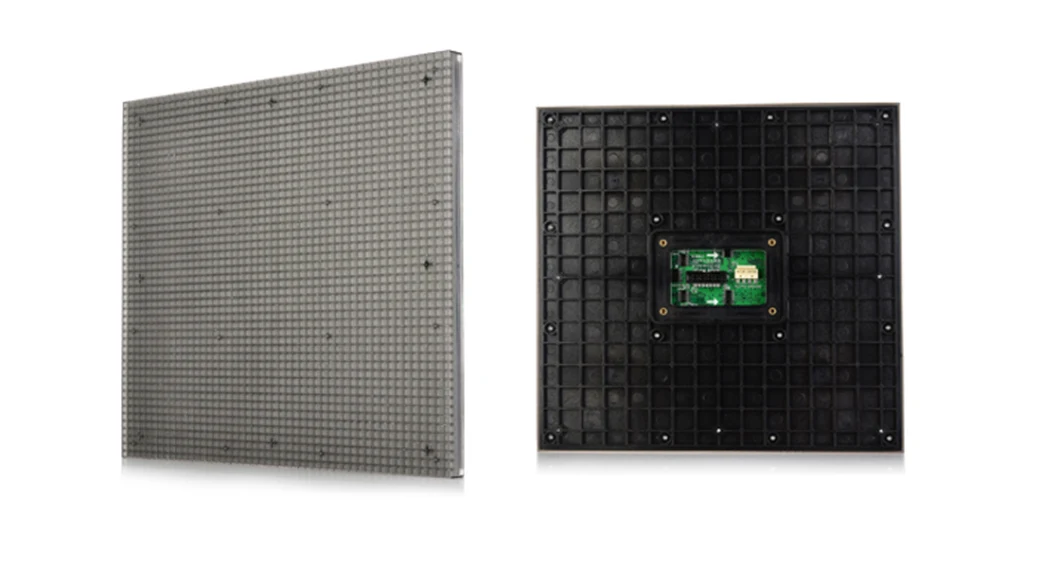 High Bearing Capacity
Bearing capacity uo tp 1.8 tons per square meter
Height adjustable, adapt to multifarious ground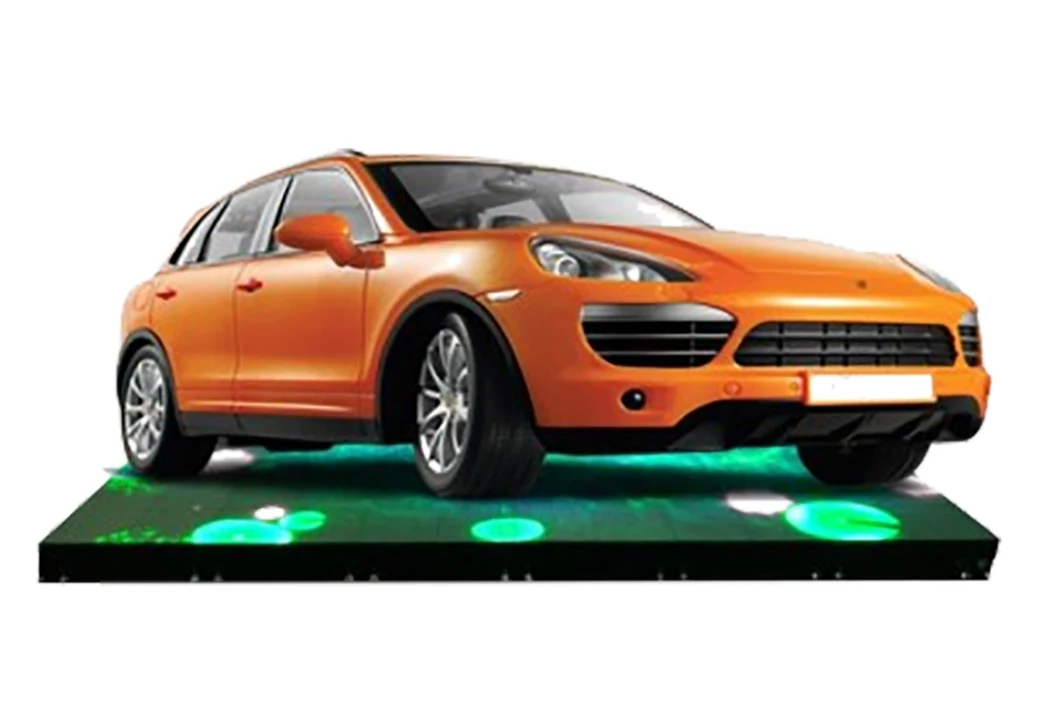 Easy and Fast Installation
Cable-less between modules
Tools free installation
Easy maintencance after cabinets assembled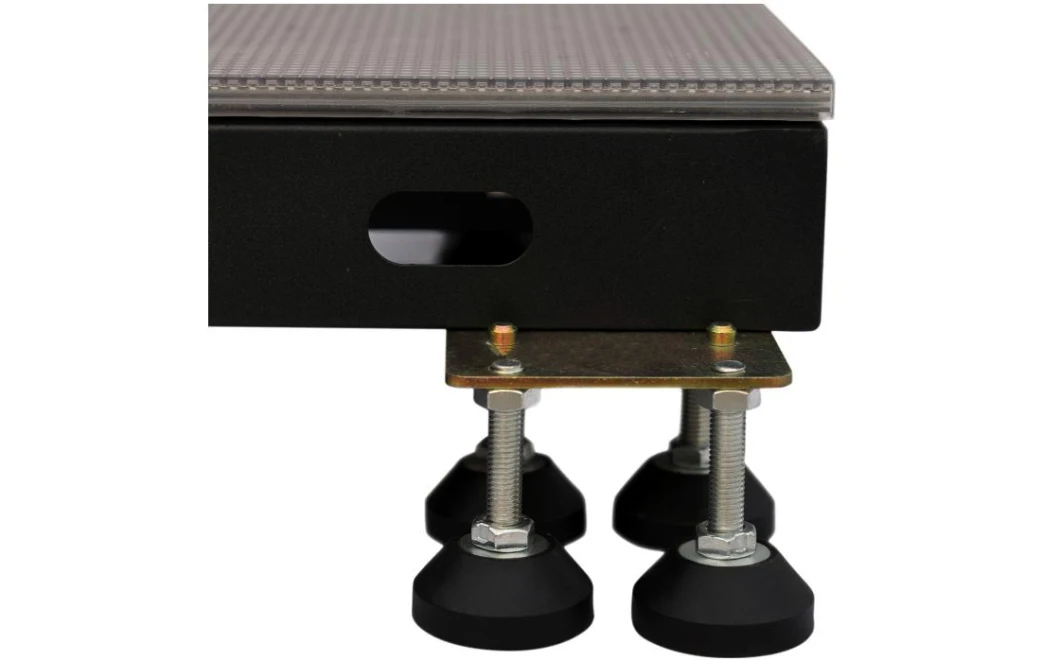 Unsurpassed Color Uniformity
Interactive system with inductor built-in
Quick response within 0.02s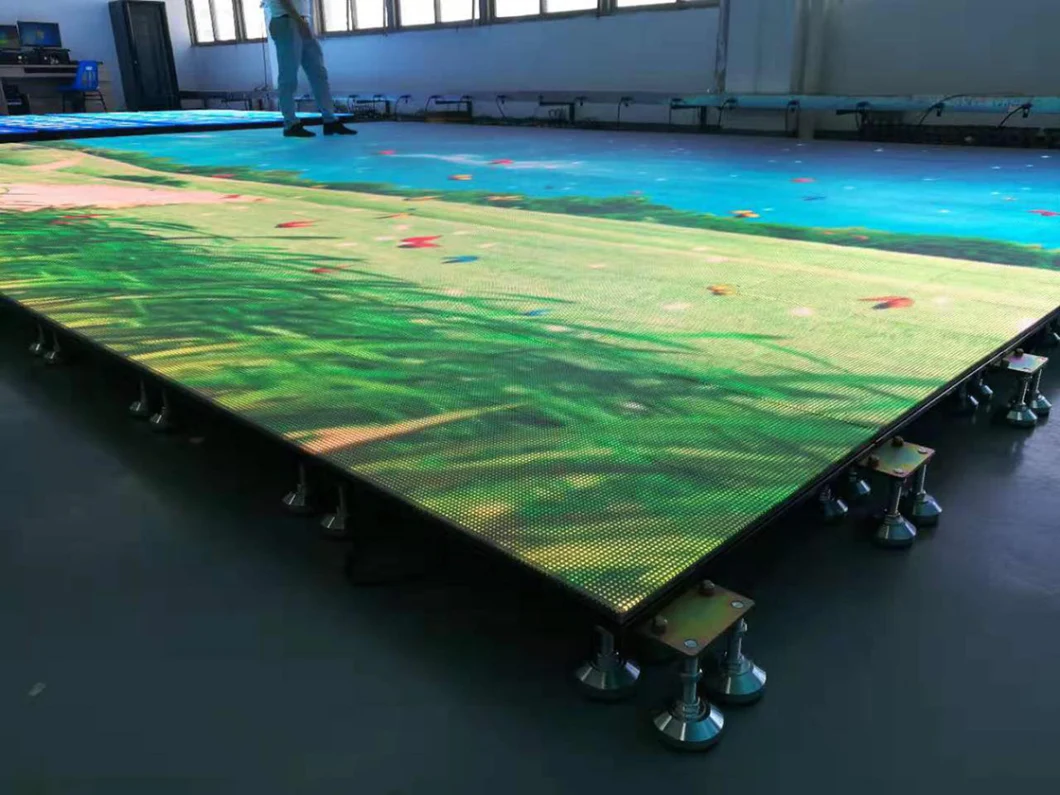 Rental LED Panel Parameters
Physical Pitch

3.91mm

5.2 mm

6.25 mm

8.928 mm

Pixel Configuration

SMD 1921

SMD 1921

SMD 2727

SMD 3535

Pixel Density

65,536 pixels/m²

36,864 pixels/m²

25,600 pixels/m²

12,544 pixels/m²

Module Dimensions (W × H) (mm)

250 × 250

250 × 250

250 × 250

250 × 250

Panel Dimensions (mm)

500

×

500

×

80

/

500

×

1000

×

80

500

×

500

×

80

/

500

×

1000

×

80

500

×

500

×

80

/

500

×

1000

×

80

500

×

500

×

80

/

500

×

1000

×

80

NO.of Modules Per Panel (W × H)

2 × 2 / 2 × 4

2 × 2 / 2 × 4

2 × 2 / 2 × 4

2 × 2 / 2 × 4

Physical Resolution of Module (W × H)

64 x 64 / 64 x 128

48 x 48 / 48 x 96

40 x 40 / 40 x 80

28 x 28 / 28 x 56

Physical Resolution of Panel (W × H)

128 × 128 / 128 × 256

96 × 96 / 96 × 192

80 × 80 / 80 × 160

56 × 56 / 56 × 112

Panel Material

Die-Casting Aluminum

Die-Casting Aluminum

Die-Casting Aluminum

Die-Casting Aluminum

Single Cabinet Weight

20 / 35 kg / panel

20 / 35 kg / panel

20 / 35 kg / panel

20 / 35 kg / panel

Gray Scale

16 bit

16 bit

16 bit

16 bit

Colours

281 trillion

281 trillion

281 trillion

281 trillion

Contrast Ratio

4,000 : 1

4,000 : 1

4,000 : 1

4,000 : 1

Average Power Consumption

300 W / m²

300 W / m²

300 W / m²

300 W / m²

Max Power Consumption

600 W / m²

600 W / m²

600 W / m²

600 W / m²

Operating Temp/Humidity

-10ºC

- 60

ºC / 10% - 60%

-10ºC

- 60

ºC / 10% - 60%

-10ºC

- 60

ºC / 10% - 60%

-10ºC

- 60

ºC / 10% - 60%

Storage Temp/Humidity

-30ºC

- 60

ºC / 10% - 60%

-30ºC

- 60

ºC / 10% - 60%

-30ºC

- 60

ºC / 10% - 60%

-30ºC

- 60

ºC / 10% - 60%

Refresh Rate

>

1,920Hz

>

1,920Hz

>

1,920Hz

>

1,920Hz

Brightness

≥2,500 nits

≥2,000 nits

≥4,500 nits

≥4,500 nits

Horizontal Viewing Angle

160°

160°

160°

160°

Vertical Viewing Angle

140°

140°

140°

140°

Expected Lifetime

100, 000 Hrs

100, 000 Hrs

100, 000 Hrs

100, 000 Hrs

Best Viewing Distance

4m-60m

6m-60m

8m

8m

Servicing

Front

Front

Front

Front

IP Rating (Front/Rear)

IP 65

IP 65

IP 65

IP 65

Scan Method

1/16 Scan

1/6 Scan

1/5 Scan

1/3 Scan
About Us
Shenzhen BAKO VISION Technology Co., Ltd, started in Shenzhen in 2005, a world class manufacturer of technologically advanced LED displays, focusing on high end professional customers among domestic and overseas markets. BAKOVISION is fully capable to provide the tailor work of OEM, ODM, creative LED models beside of standard LED screens.

BAKO VISION contains of experienced team leaders and each of them has been working in LED display industry over 10 years. All of our R&D, Production, Sales, Technical Support depts….are running efficiently and smoothly by our great team work, moreover, delivering qualified product and offering timely pre-after service are also assured by BAKO VISION team.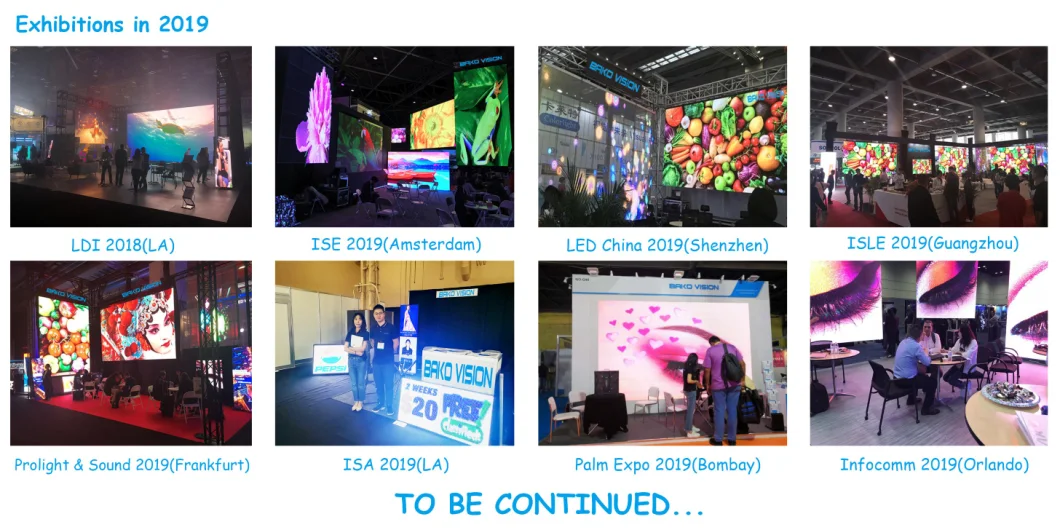 BAKO VISION product lines have include UHD fine pitch, I/O rental, I/O fixed install, transparent screen, advertising poster, foldable screen, flexible screen, curtain, floor LED, perimeter display… meanwhile, based on our experienced R&D team and comprehensive management, we are always open and been proficient in breaking new model and tooling for customized solutions as well as creative products.

BAKO VISION main markets are among America, Europe, Middle East and Asia, all of our products are certificated by RoHS,CCC,CE,FCC,ETL,UL. Standing firmly by quality, winning firmly by proficient, in the past years of development, BAKO VISION continuous growth and brand positioning are all relied onto the long term partnership with variety channel customers over 120+ countries.